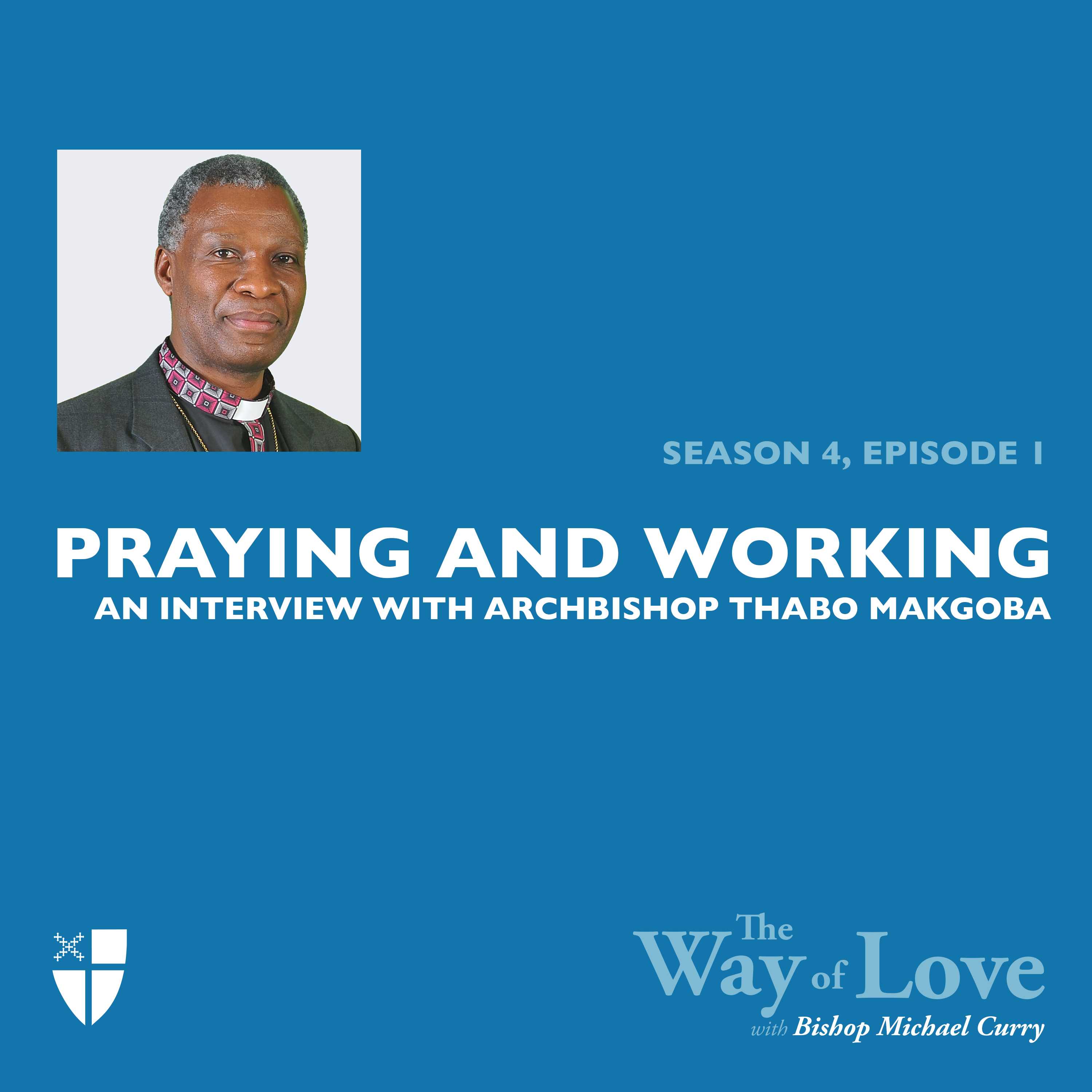 In this episode, Bishop Curry talks with the Most Rev. Thabo Makgoba, Anglican Archbishop of Cape Town, South Africa. Archbishop Thabo's life is punctuated with stories of hope and oppression, joy and anger, truth and reconciliation.
To Pray on the Way of Love is to dwell intentionally with God each day, whether in though, word, or deed, individually or corporately. Far from a trite bit of advice or a platitude awkwardly expressed or a passive response to injustice, prayer is an intensely powerful practice that centers us on our relationship with God and undergirds the love we show to neighbors.
Bishop Curry and Archbishop Makgoba discuss how prayer has been integral to the work of peace with justice in South Africa – through ministries and advocacy from the environment to racial reconciliation. As members of the worldwide Anglican Communion, The Episcopal Church and the Anglican Church of Southern Africa work with partners around the world to share the love of God and neighbor in our varied contexts.
This season of the Way of Love podcast is sponsored by Church Pension Group, a financial services organization providing employee benefits, property and casualty insurance, and publishing to The Episcopal Church. Follow CPG on Facebook, Twitter, Instagram, YouTube and LinkedIn to learn how it's been a stable presence in the Church for more than 100 years.
After the Podcast
Learn more about the Way of Love and creating your own rule of life based around the practices of Turn, Learn, Pray, Worship, Bless, Go, and Rest. See how The Episcopal Church's Office of Global Partnerships builds bridges beyond ourselves, including in South Africa. Learn more about how Church Pension Group has been a stable presence in the Church for more than 100 years. Check out Archbishop Thabo's book, Faith & Courage: Praying with Mandela. Don't forget to post on social media how you're PRAYing this week, using #WayofLove.