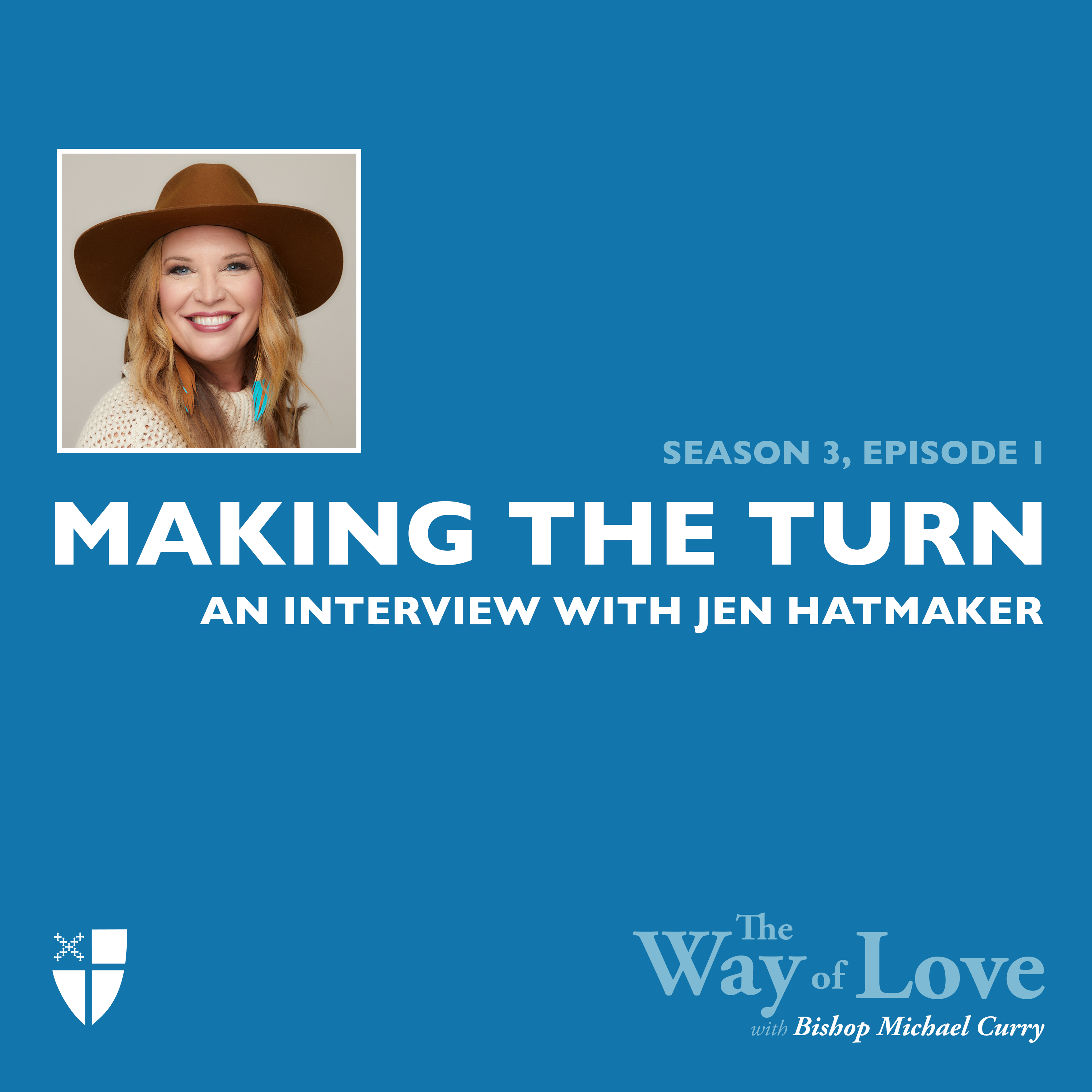 Making the Turn with Jen Hatmaker
Welcome to this brand-new season of the Way of Love Podcast with Bishop Michael Curry. This season, we'll be bringing you even more of Bishop Curry's conversations with faith leaders, authors, and thinkers who are committed to following the Way of Jesus in the world today. Framed by the Way of Love – those seven practices of turning, learning, praying, worshipping, blessing, going, and resting – we'll hear stories and lessons about how each of us can grow closer to God in our daily lives.   
In this episode, Bishop Curry sits down with Jen Hatmaker to discover how, among many changes, opportunities, setbacks – and even a television show! – she and her family have paused, listened, and reoriented themselves again and again toward Jesus and his Way of Love. We'll hear about her shift from a self-centered to an other-centered faith, and how one unconventional fast deeply impacted her. 
This episode of the Way of Love podcast is sponsored by Trinity Church Wall Street, which offers services streamed live and on demand in HD six days a week.
After the Podcast
Learn more about the Way of Love and creating your own rule of life based around the practices of Turn, Learn, Pray, Worship, Bless, Go, and Rest. Read Jen Hatmaker's newest book, Fierce, Free, and Full of Fire. When you have a spare moment, drop into a beautiful service on Trinity Church Wall Street's livestream page. And don't forget to post on social media how you're turning this week, using the hashtag #WayofLove.